Sponsor Opportunities
The ISSWSH Fall Course is a prime marketing opportunity for you to reach a broad segment of professionals with interests in the field of sexual medicine. As a sponsor or exhibitor of the meeting, you will become highly visible, you will be an integral part of the event and you will gain valuable exposure to key decision-makers and benefit from personal interaction with all attendees. If you are interested to be part of this international meeting, please contact Tessa Benitez of the ISSWSH Executive Office by email (This email address is being protected from spambots. You need JavaScript enabled to view it.) or phone +1 (952) 683 9025.

Dear Industry Colleague,
On behalf of Dr. James A. Simon, President of the International Society for the Study of Women's Sexual Health (ISSWSH), Dr. Tami Rowen, Education Chair, and the entire ISSWSH Board of Directors, we are excited to invite you to the Fall Course 2019 in Scottsdale, AZ from November 14-17. ISSWSH organizes courses for specialists in the field of women's sexual health several times a year, and the fall course provides participants with the tools they need to be advocates and providers in their community. The fall course features sections on sexual pain, hormone management, coding and billing, and treating disorders of arousal, desire and orgasm. This year we will again offer a supplemental course on vulvoscopy.
The comprehensive and practical information offered at the fall course appeals to both the advanced and beginning professional across disciplines, including physicians, nurse practitioners, physician assistants, physical therapists, sex therapists, sexuality educators, trainees, and more. We expect more than 150 attendees to join us in Scottsdale, AZ to attend this CME event. Through events such as the Fall Course, ISSWSH provides opportunities for scholars, researchers, and practitioners to learn from one another and take back what they learn, advocate, and advance women's sexual health.
ISSWSH recognizes the importance of industry partners. Just as you continue to make changes to improve the clinician and patient experience with your products, so, too, does ISSWSH attempt to constantly improve the educational experience. This is what drives prescribers to return to our courses to glean new content and delve deeper into the learning experience Industry support and sponsorships are essential to make possible our courses and the many other scientific activities of our society. Please review the enclosed prospectus carefully. ISSWSH is appreciative of any support and/or sponsorship you are able to provide. If you have any questions or concerns, please do not hesitate to contact Tessa Benitez, ISSWSH Associate Executive Director (This email address is being protected from spambots. You need JavaScript enabled to view it.).
We are looking forward to receiving your commitment and working together at the 2019 ISSWSH Fall Course. Thank you for your consideration.
Sincerely,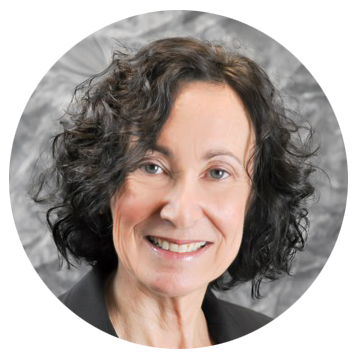 Sue W. Goldstein, BA, CCRC, CSE, IF
Industry Relations Chair, ISSWSH