Greetings,
On behalf of Sue Goldstein, President, and the ISSWSH Education Committee, I would like to encourage you come to Scottsdale for the 2023 ISSWSH Fall Course!
Every year the ISSWSH fall course provides new content while remaining steadfast towards teaching the basics of practicing sexual medicine. This year we continue to do just that. We have decided to make significant changes to the faculty and course content and look towards continuing innovation in the future.
Whether you are a return attendee or brand new to our society, we believe this year's course will provide a new and exciting experience for you to learn about women's sexual health and connect with colleagues from all over. This course is relevant for all women's healthcare providers, including MDs, NPs, PAs, PTs, CNMs, and all types of mental health providers. We welcome trainees and those with decades in their respective fields, as this course can contribute to almost any practitioner.
The program includes many of the core elements that have made this course so successful, such as sessions in sexual pain, hormone management, coding and billing. Additionally, there are new lectures to address trauma informed care and Sexual Health in the Gender Diverse and Transgender Populations. Breakout sessions provide opportunities for all participants to learn in smaller groups.
Finally, we are continuing our successful Vulvoscopy Course with some important changes. Our goal is to have more hands on breakouts to practice vulvar exams, pelvic floor exams and discuss advanced procedures in sexual medicine. Attendance for the hands-on portion of the course is capped at 45. ISSWSH is proud to be the first organization to offer such training.
ISSWSH continues to be on the cutting edge of research in the diagnosis and treatment of all women's sexual health concerns. The Fall Course provides our participants with the evidence based tools they need to be advocates and providers in their community. We assure you that you will leave this course more knowledgeable and confident in treating your patients and promoting sexual wellness.
We look forward to seeing you in Scottsdale!
Sincerely,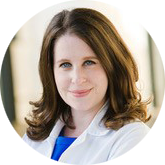 Rachel Rubin, MD, IF
Education Committee Chair