Greetings,
On behalf of Noel Kim, President, and the ISSWSH Education Committee, I would like to encourage you come to Scottsdale for the 2021 ISSWSH Fall Course!
Oh, what a year it has been! We are hopeful that with vaccines, increased precautions, and careful planning we can officially meet in person again. We are so grateful for everyone who was able to make it to our Virtual Fundamentals Course in 2020, but we believe nothing replaces a true in person learning experience.
Whether you are a return attendee or brand new to our society, we believe this year's course will provide a new and exciting experience for you to learn about women's sexual health and connect with colleagues from all over. This course is relevant for all women's healthcare providers, including MDs, NPs, PAs, PTs, CNMs, and all types of mental health providers. We welcome trainees and those with decades in their respective fields, as this course can contribute to almost any practitioner.
Over the past few years, we have revamped the schedule from the bottom up and continue to enhance and update the content and the schedule to reflect our dynamic and changing field.
The program includes many of the core elements that have made this course so successful, such as sessions in sexual pain, hormone management, coding and billing. Additionally, there are new lectures to address the entire sexual response cycle, including treating disorders of arousal and orgasm, as well as exciting new updates on treating desire disorders. Breakout sessions provide opportunities for all participants to learn in smaller groups and practice interviewing patients and to apply the knowledge gained throughout this course.
Finally, we are continuing our successful Vulvoscopy Course which includes didactics on advanced vulvar dermatology, hands-on practice including biopsy, trigger point injections, and a live model. Any Fall Course attendee may enroll in the didactics portion of the course, while attendance for the hands-on portion of the course is capped at 45. ISSWSH is proud to be the first organization to offer such training.
ISSWSH continues to be on the cutting edge of research in the diagnosis and treatment of all women's sexual health concerns. The Fall Course provides our participants with the evidence based tools they need to be advocates and providers in their community. We assure you that you will leave this course more knowledgeable and confident in treating your patients and promoting sexual wellness.
We look forward to seeing you in Scottsdale!
Sincerely,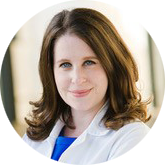 Rachel S. Rubin, MD, IF
Education Chair